Meet the Team
The team at My Family Dentist is excited to meet you and welcome you to our practice. We are dedicated to providing the highest quality care and support throughout your dental journey, and we look forward to bringing about your best smile. From our family to yours, welcome to Happy Family Dentist.
Chris Swan, Patient Coordinator
Chris began working in the field of dentistry more than 30 years ago, first as an assistant and then at the front desk. She enjoys traveling to see family and friends. She feels blessed to be a part of Dr. Severino-Hoza's team.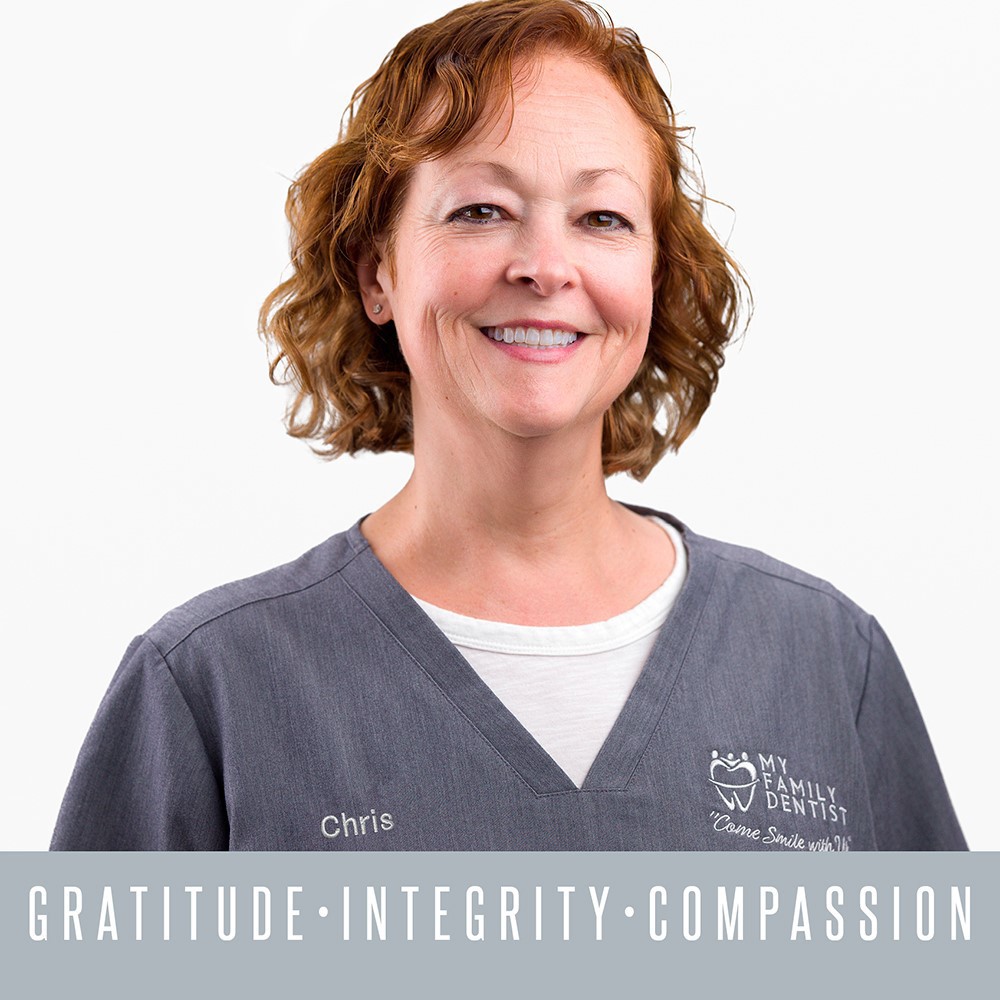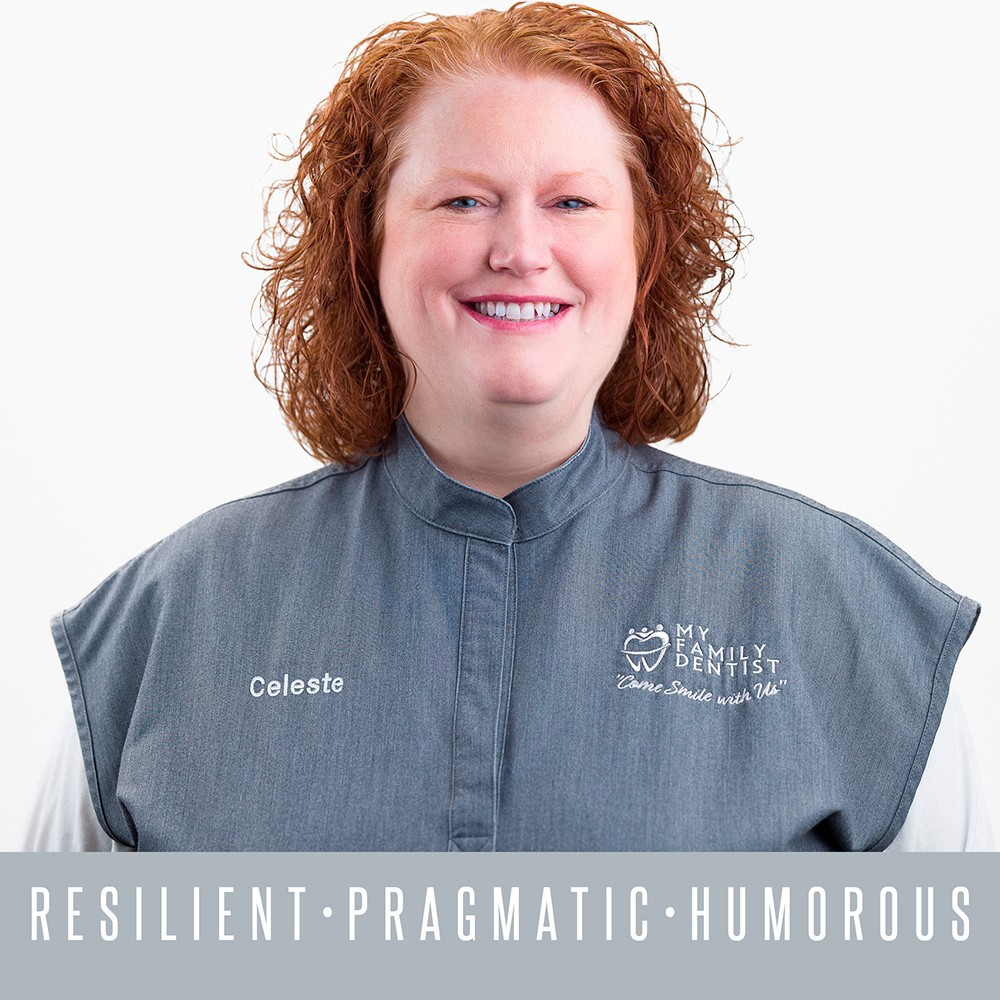 Celeste Walters, Office Manager
Celeste was born and raised in Ashtabula County, Ohio. She and her husband, Ryan, of 23 years, have raised two children, Mathew and Bailey, and have a houseful of pets to keep them busy. Celeste joined the team at My Family Dentist in September of 2021. Coming from a chiropractic office previously, dentistry has certainly been a new challenge. Working with the most caring and friendly team around has made the transition a welcomed experience.
Liz Rickrode, Insurance Coordinator
Liz brings 25 years of dental management experience to our team. She enjoys the interpersonal connections that come from dealing with patients in different aspects of the dental business. Liz recently stepped down as Office Manager and now works remotely doing all things insurance-related. In her spare time, Liz enjoys traveling, spending time with her family, crafting, and reading.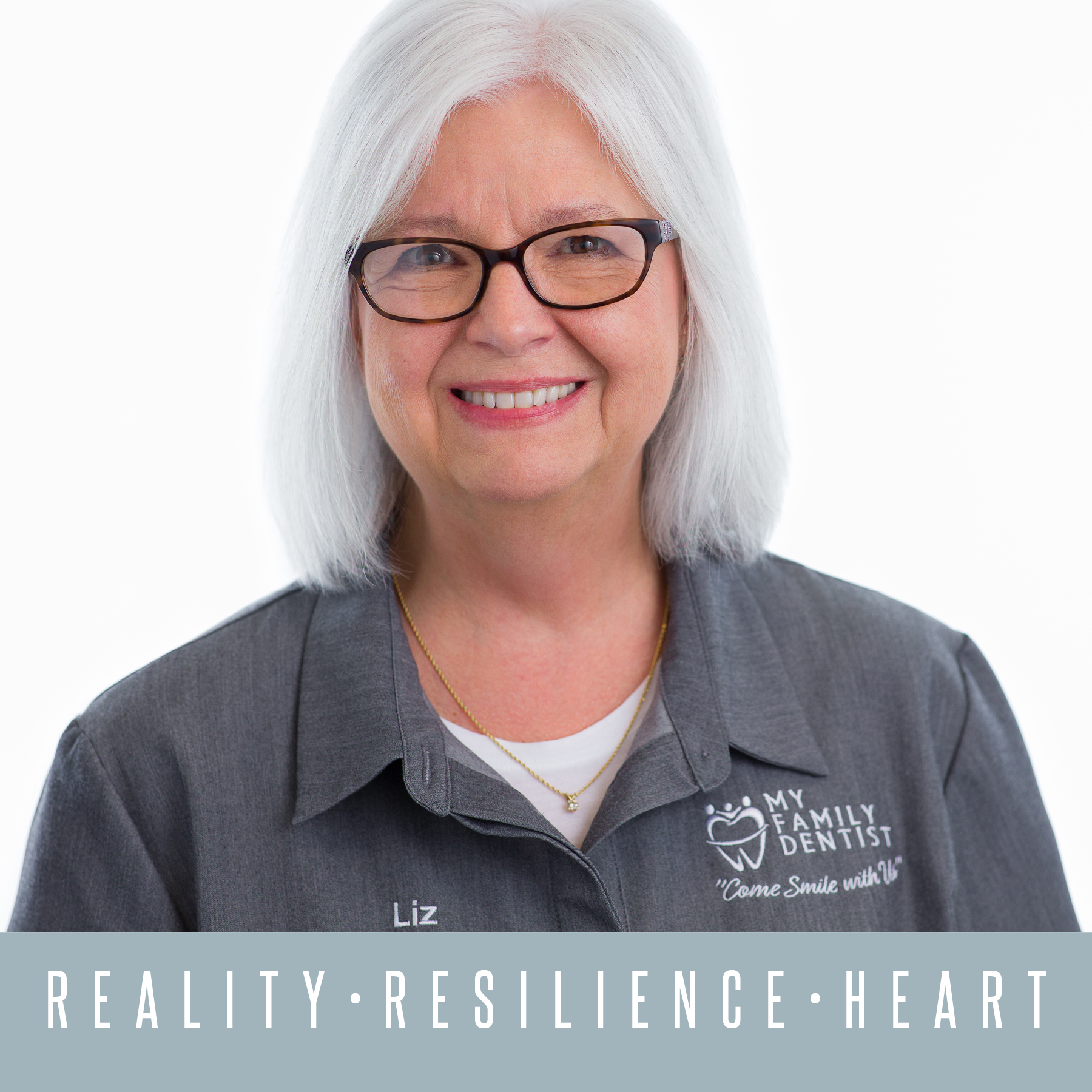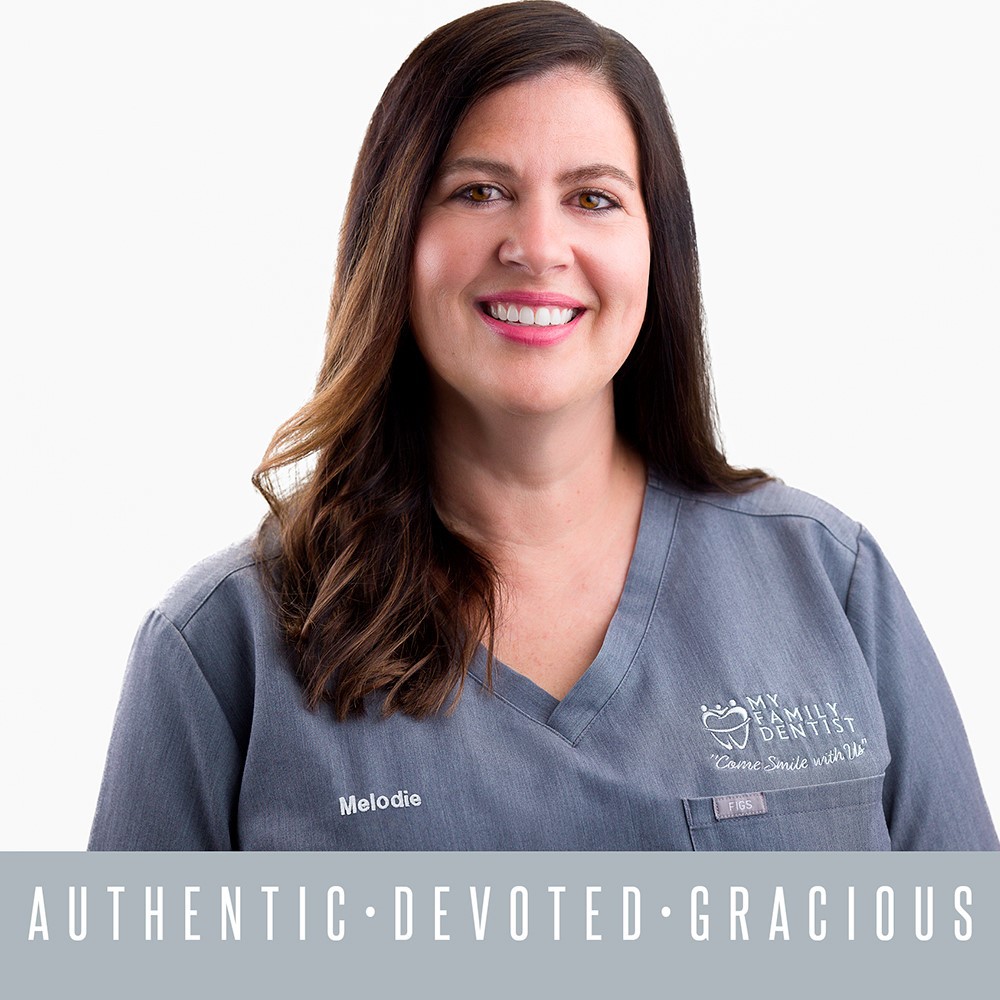 Melodie Cool, Dental Hygienist
Melodie graduated from Lakewood Community College in 2006 with an Associate Degree of Applied Science in Dental Hygiene. She also holds a certification to administer local anesthesia. Melodie strives to provide a friendly, compassionate, and caring environment for patients in her care. She evaluates the oral health of her patients to provide the highest level of personalized care to meet their individual needs, educating them on ways they can improve their oral hygiene. Her goal is to help each patient work toward improving their home oral hygiene routine so they can maintain and experience the full functionality of their smile.
Melodie enjoys getting to know her patients and seeing the progress they make. She loves being part of a team that provides a high level of care and up-to-date technology to their patients. Melodie's free time is spent with family, friends, and her dogs. She also enjoys spending time outdoors gardening, four-wheeling, and walking in all the amazing parks nearby.
Sasha Cline, Dental Assistant
Sasha is one of our valued dental assistants. She started working with Dr. Severino-Hoza in 2012. Sasha says, "the most enjoyable part of being a dental assistant is helping the dentist relieve pain and anxiety for patients in the dental chair and helping them with their beautiful, confident smiles." Sasha lives in Madison with her husband of 17 years and her three children, Aidan (15), Alana (7), and Ellia (5). When she is not at work, she enjoys camping with her family and spending time outdoors.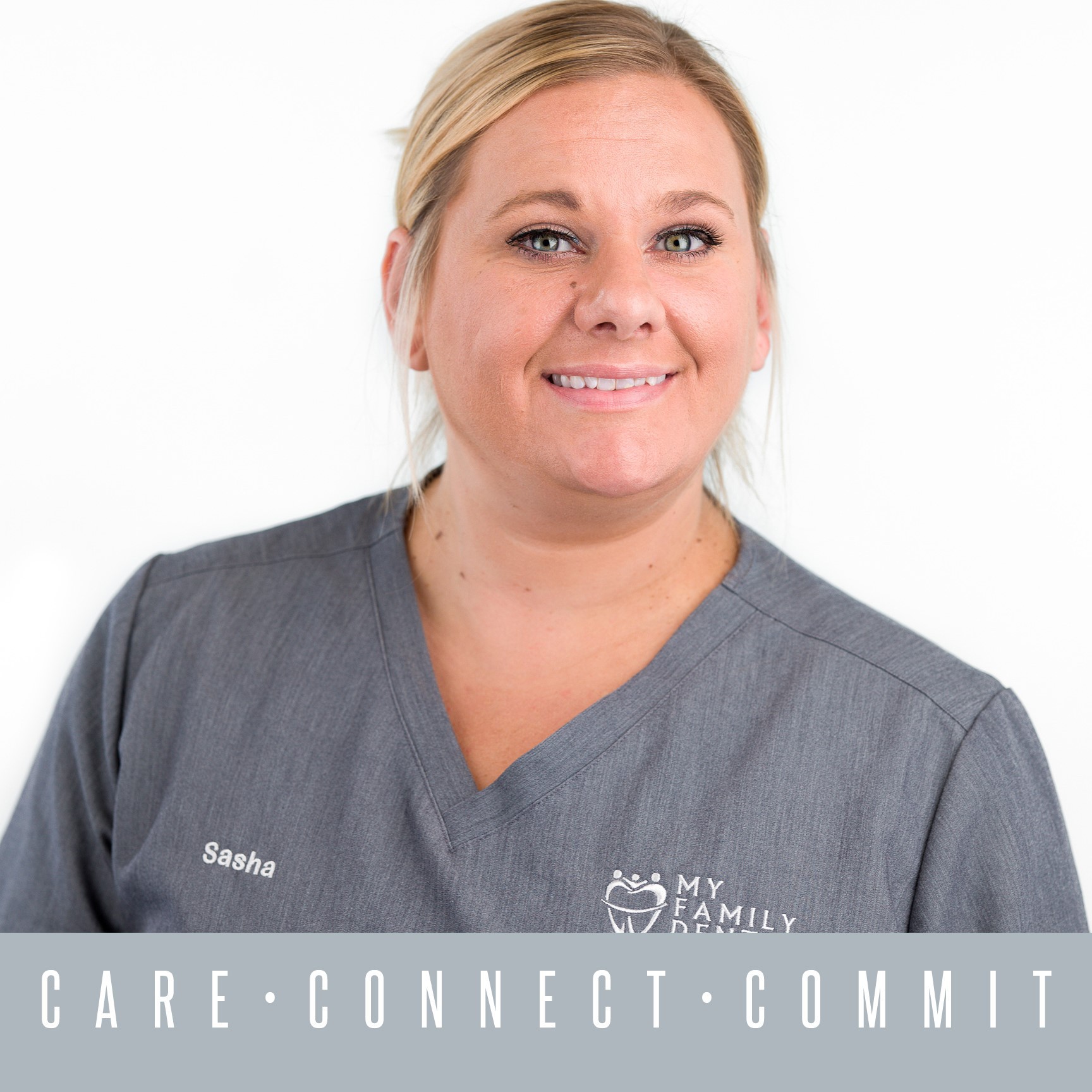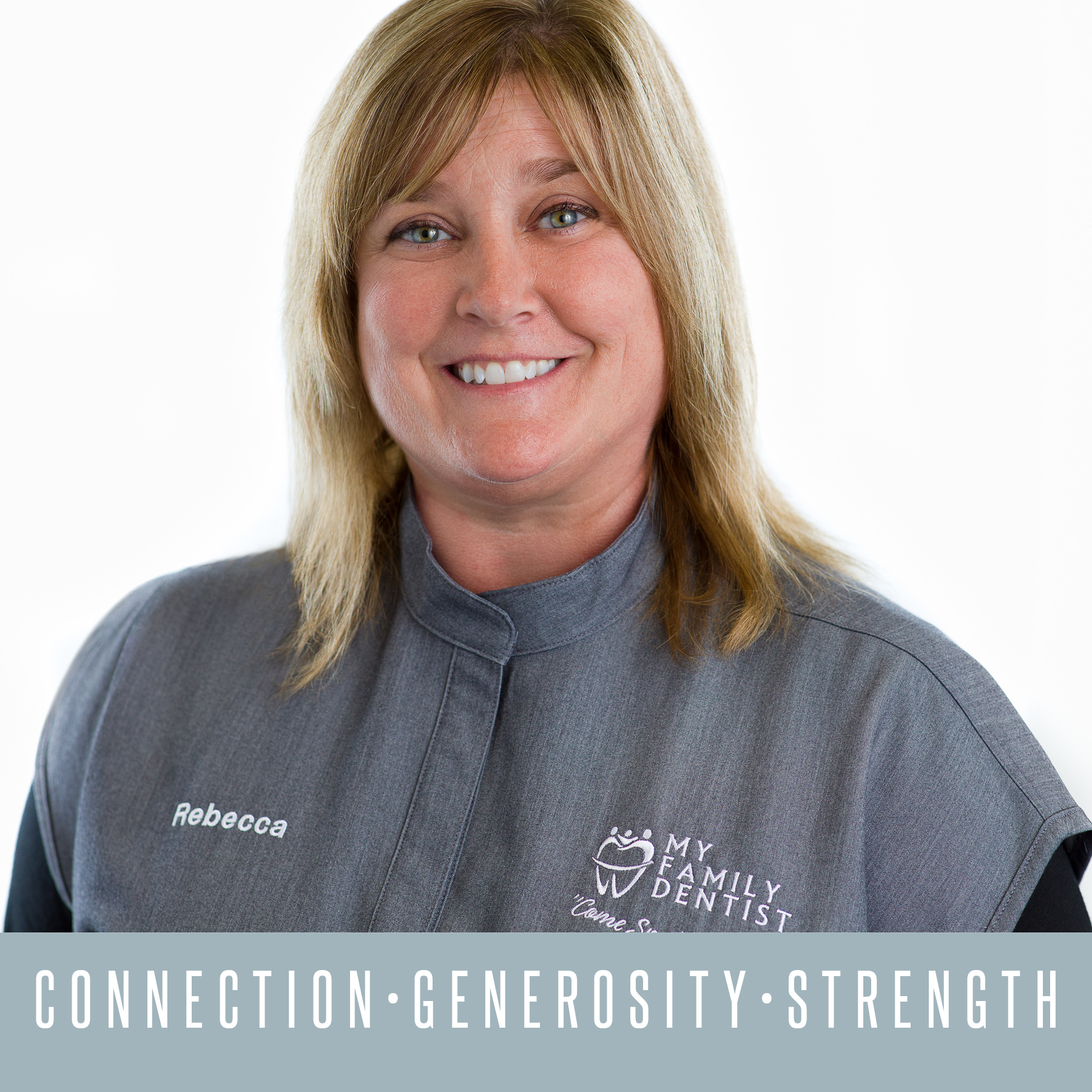 Rebecca Sansalone, Dental Hygienist
As a dental hygienist, Rebecca's focus is providing high-quality care to her patients and educating them on how to maintain good oral health. Rebecca is committed to making hygiene appointments a comfortable and positive experience. She is here to learn your dental history, listen to your concerns, and plan for a healthier future. Together with the dental team, Rebecca will formulate patient-centered hygiene care plans that meet all of your dental needs.
Rebecca graduated from Lakeland Community College in 2004 with an Associate of Science Degree in both Education and Dental Hygiene. Rebecca is certified to deliver local anesthetics. She had been with My Family Dentist since Day One! Rebecca and her husband got married in 2011 and have three boys together. In her spare time, Rebecca loves going to her cabin in Pennsylvania.
Mandi Leben, CDA, EFDA
Mandi has been in dentistry for 24 years. She completed the EFDA program at CWRU. Mandi works side-by-side with Dr. Severino-Hoza and our family of patients. Mandi finds it very rewarding to help patients leave our office happy and relieved while boosting their confidence at the same time. Mandi loves working at My Family Dentist because the office is unique in treating every patient with genuine respect and extra special attention, no matter what kind of dental care they need or may be looking for. In Mandi's free time, she enjoys spending time with her two boys, Nolan and Nevan. They enjoy fishing, camping, hiking, and kayaking when not attending the boys' sporting events.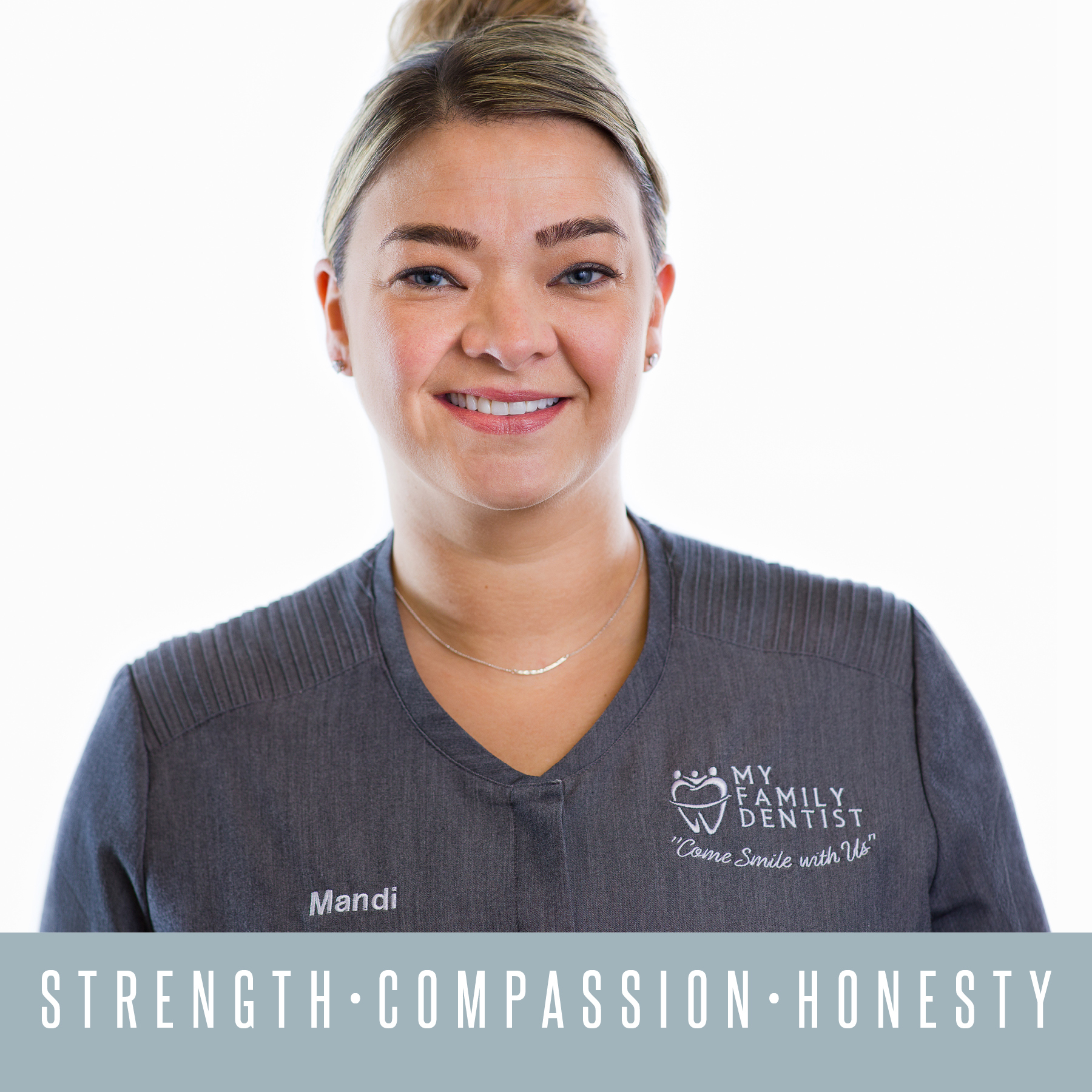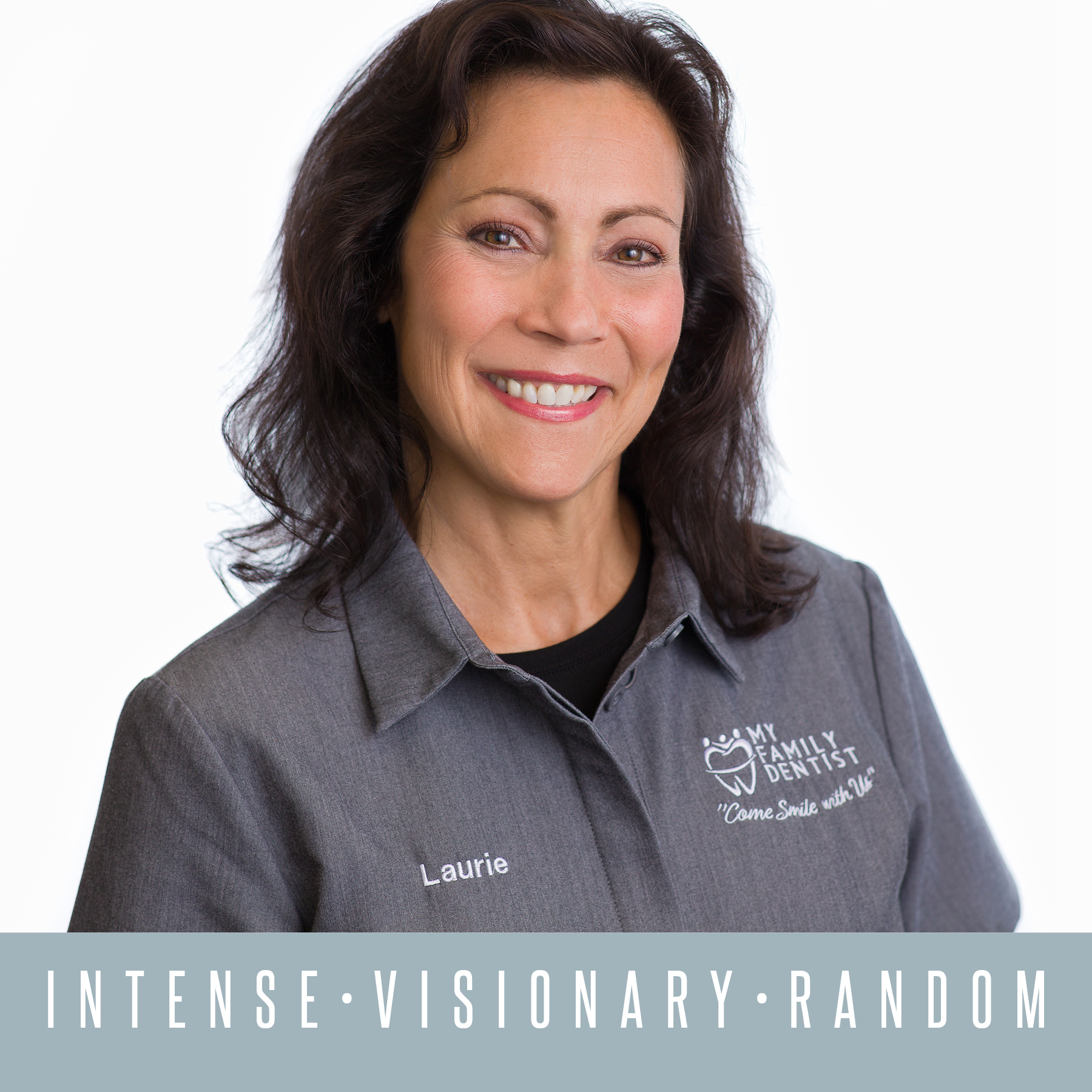 Laurie Cutler, EFDA
Laurie is an Expanded Function Dental Auxiliary. She has been in dentistry for 40+ years, and her passion for dentistry has grown through the years. Creating smiles and restoring function for patients is greatly rewarding for her. Laurie always enjoys learning as much as she can to keep her skills sharp. In her spare time, Laurie loves fitness and health. She enjoys CrossFit and anything outdoors. Family is most important to Laurie. She has two children and four grandchildren. Spending as much time as possible with them truly warms her heart.